The best view on the beach is now up and running. Welcome to our new addition to El Galleon Resort….Morning Brew Cafe, where  you  can  order delicious specialty coffees along with an extensive selection of beers, wines and other drinks. The Morning Brew Café is place to be for your daily coffee fix in Puerto Galera!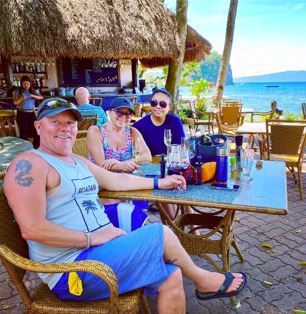 Beach wedding bliss
Congratulations to Trevor and Marilyn, who recently tied the knot at El Galleon Dive Resort. El Galleons' gorgeous setting overlooking the water is the perfect place to have your tropical wedding in Puerto Galera.
The reception was an delicious  sit-down buffet with plenty of champagne, wines and beers. Speeches by family & friends followed with plenty of funny moments mixed in! The festivities capped off at the Point Bar with a live band and even more celebratory drinks.
We can help you plan your special day with all the details, including accommodation, wedding dinner, decorations and transfers to and from the resort. Our multi-use dive platform is for more than just diving. Company functions, team building, group parties, family gatherings and of course weddings are all possible on our spacious deck overlooking the sea.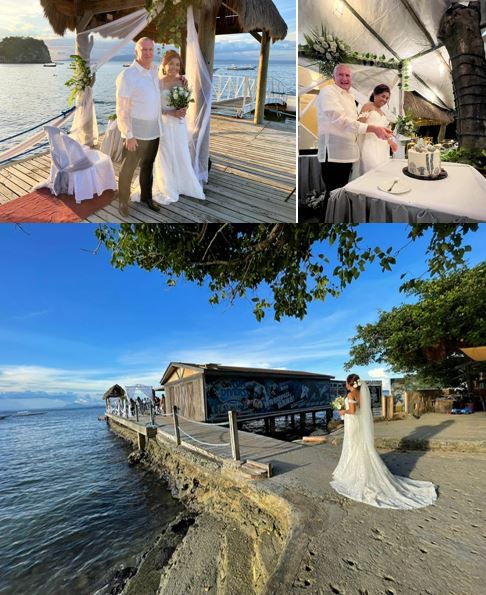 Perth Scuba at Asia Divers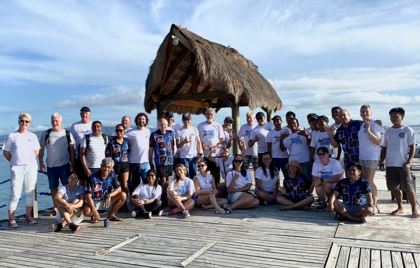 It's  been fantastic to have our first group here from Australia since the Philippines opened up for tourists again. It's so easy to come here now…all you need is to be fully vaxed with a booster than no need for quarantine.  Fill in the Onehealth pass  on-line a few days prior to your arrival and your good to go.  Perth Scuba finally enjoyed a week-long stay with us after more than a two year wait.
Puerto Galera is ideally located only 3 hours from Manila, and right on the shores of the Verde Island Passage, the epicenter of the world's marine biodiversity that hosts more than 300 species of corals and 60% of the world's known shore-fish species.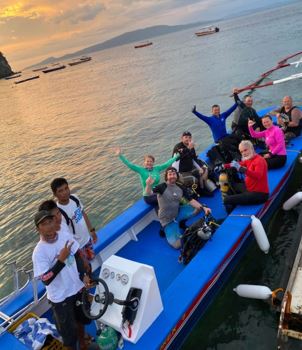 Enjoying the unlimited diving package which includes up to 4 day dives per day, plus a night dive as well. Let Asia Divers  take you out on world-class dive sites in Puerto Galera. The dive facility is located near all the beautiful natural underwater features, it takes no time at all to set up, travel to the site, dive, comes back to rest, and repeat this cycle.
No matter what level of diver you are and no matter how many exotic locations you have dived, the diving in Puerto Galera will not disappoint even the most seasoned of divers.  With over 30 dive sites to explore, it can be quite overwhelming!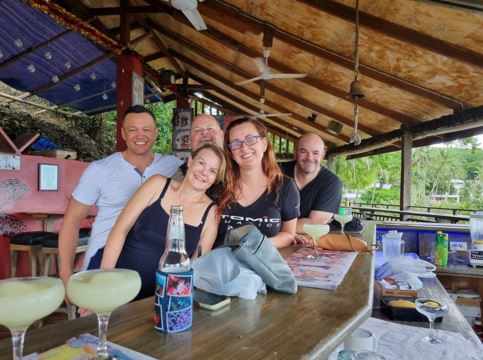 2 for 1 cocktails! Happy Hour at the Point was action packed this week.  Walking between Sabang and Small Lalaguna Beach, you can't fail to miss The Point Bar. In fact, many visitors to Puerto Galera, once they've found The Point Bar, find it hard to escape.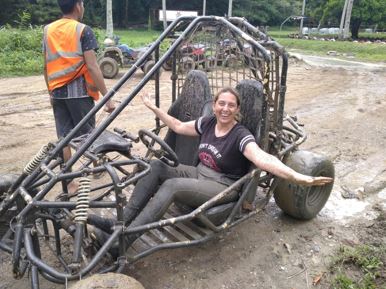 Fun above the surface this time! On top of all the underwater adventures in Mindoro, you can get  down and dirty on go-karts at Extreme Sports Philippines. They have a whole list of activities to do there while you're keeping dry or dirty. There are so many things to keep you busy in PG besides scuba diving.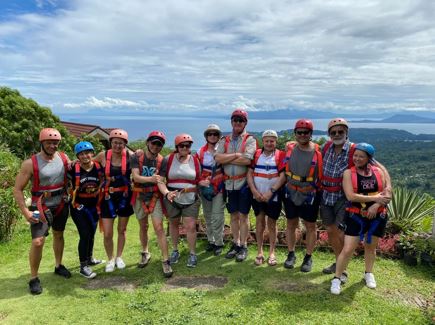 Breathtaking views and an adrenaline rush you shouldn't miss! Be sure to check out the Zipline attraction while in Puerto Galera.