By Tommy Soderstrom
Allan and Tommy together with Tommy's son Leary decide to check out how the rest of the province looks like after all the bad weather in the past month.
Of course most have been cleaned up but it sounds like good excuse to get out a day on the bikes.
Allan started in Puerto Galera and after an hour ride to Calapan he picked up Tommy and Leary to head down south to the first highlight on the trip, the curvy road between Victoria and Socorro passing the Naujjan Lake, a real treat for bikers. Next highlight on the trip was the Francis Coronel road that by-pass Roxas up in a hilly area with wonderful view in towards the center of Mindoro island. Equally good and winding road with good surface so the boys had a lot of fun.
As none of them really had explored Roxas town center before they decide to check it out and found a nice little restaurant, Red Tomato that served nice meals, not the last time they will visit there.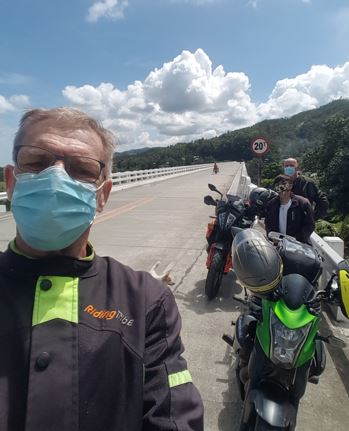 As they had so much fun on the by-pass road they decide to go back the same way as they came even though it is an extra 20km.  They split in Calapan as Allan was heading back to Puerto Galera with Tommy and Leary to follow following day. The return trip is around 400km from Puerto Galera to Roxas that gives it a good day out on the bikes.
Riding around Mindoro is a fun way to spend the day so if you're looking for something "off the beach" to do you can consider this.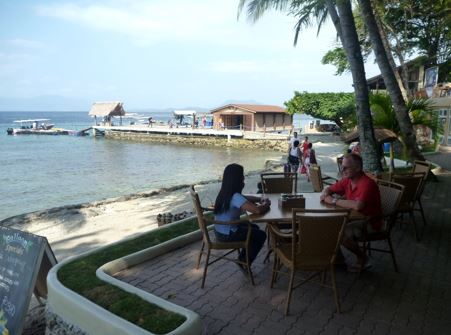 El Galleon Resort has a swimming pool, spa, beachfront restaurant, in house PADI Dive Center and two bars.
As well as Scuba Diving, El Galleon offers sunset cruises, beach hopping, golfing, snorkeling, Zip line, Extreme Sports and day trip activities. Whether it's a lazy day in the sun, some adventure or a game of golf, we have what you're looking for.
We can help you to arrange all while you're here.