Are you looking for a beachfront diving resort in Puerto Galera? Have you looked into El Galeon yet? This short blog will guide you through the ins and outs of the beachfront dive resort that will fit your needs!
PADI Dive Courses and Curated Dive Tours
Enjoy dozens of spectacular dive spots around Puerto Galera. shipwrecks, sea walls, drop-offs, and coral gardens will be a few of the many amazing sights you will come across on our guided tours.
Our Recreational PADI Dive Courses are designed to help absolute beginners and experts to hone their skills and to increase the safety and joy of diving practices. If you've never tried diving before, the PADI Discover Scuba Diving will get you to explore the beautiful underwater world in just one day under the guidance of our certified instructors.
Junior divers, as young as 8 years old, can join for a PADI Bubble Maker course where they learn to breathe underwater for the first time using standard scuba diving gear in our training pool. Skin Diver (freediving) is perfect for athletic young divers who love the challenge of diving without gear.
If you've had some experiences with supervised diving and you want to dive independently, anywhere in the world, get yourself certified with our PADI Open Water course. The PADI Advanced Open Water course is also available for you to continue your dive training!
Advanced PADI Dive Courses
Once you've earned your PADI Advanced Open Water certificate, you are ready to explore the depths with a variety of skills. Upgrade your dive experience with Nitrox or learn how to plan your dives for a longer time.
The PADI Drift Diving course allows you to work with the currents, rather than against them. Once you've mastered neutral buoyancy, be sure to check out the Deep Diver specialty course for a daring dive of up to 40 meters below sea level.
Asia Divers and El Galleon pay particular attention to the marine and atmospheric environment. The PADI Underwater Naturalist and Dive Against Debris are our special programs that encourage responsible diving. The resort itself follows sustainable guidelines.
Environmental Responsibility of Asia Divers in Puerto Galera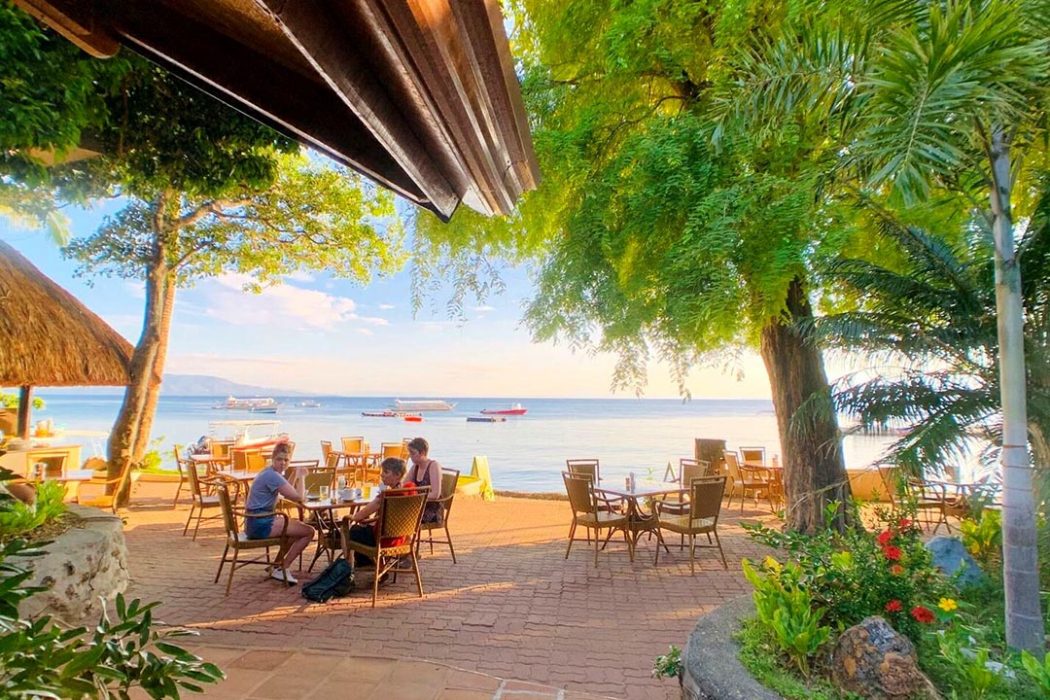 Asia Divers and El Galeon dive resort are committed to conducting business in a sustainable way. Solar energy is used extensively in almost all the buildings; refillable water bottles and containers are used around the resort and dive center; the no-plastic-straw rule is strongly embedded in our pro-marine life culture and manifests itself in our restaurants and cafe. The Asia Divers dive center strictly prohibits any liquid discharge into the sea.
Comfort and Convenience of Asia Divers at El Galeon Dive Resort
Diving does not have to be met with inconveniences. Here at Asia Divers, we incorporate convenience and comfort in one place.
For underwater photographers, we have a dedicated photography room to process images with speedy feedback on your photography performance. You no longer need to look for film labs anywhere else, because Asia Divers has one just for you.
Divers can also enjoy various other conveniences, like not having to wait for boat taxis to take you to your desired dive sites (we own several boats).
We also own a private dock that adapts to the tides, allowing you to step off the boat onto a dry dock without having to tread over rocky low-tide beaches.
The location of Asia Divers' beachfront resort is itself the ultimate convenience. Directly in front is the world-famous Sabang Beach, where shipwrecks and rich coral flora can be found.
Stay with us at El Galeon
Book a room at El Galeon and enjoy all the facilities whenever you are not diving! For reservations, click here. If you have any questions, please feel free to contact us!